Take off the parking brake
Go coasting into a different state
And I'm not looking forward to missing you
But I must have something better to do
I've got to tear my life apart
And go west, young man

And it feels like I've got something to prove
But in some ways, it's just something to do
My friends turn me around and say,
"You go west, young man."

Liz Phair 1
Thursday, September 12th – Rochester, NY
Almost a year ago when planning my baseball trip of a lifetime, I couldn't imagine how I would be feeling in the final stretch. It's finally here – the final six ballparks. The schedule is tight. I know I'll survive but admittedly, I'm tired. I don't really want to travel anymore but I am committed to seeing all the 30 parks this season.
I've only been home a few days since I returned from my quick makeup trip to Tropicana Field in St. Petersburg on Sunday. You may remember that I was supposed to go there in May. However, a sudden illness had forced me to cancel the drive from Miami to St. Petersburg. I had to go back.
Before the trip to St. Petersburg I spent a weekend at the Little League World Series in Williamsport, PA. Prior to this trip, I had been home for almost two weeks, and I enjoyed the extended time off. Also, I was pleased that I could catch up on my blogging, which I don't do when I travel. There is too much to do when I am on the road, I don't have time to write and edit photos.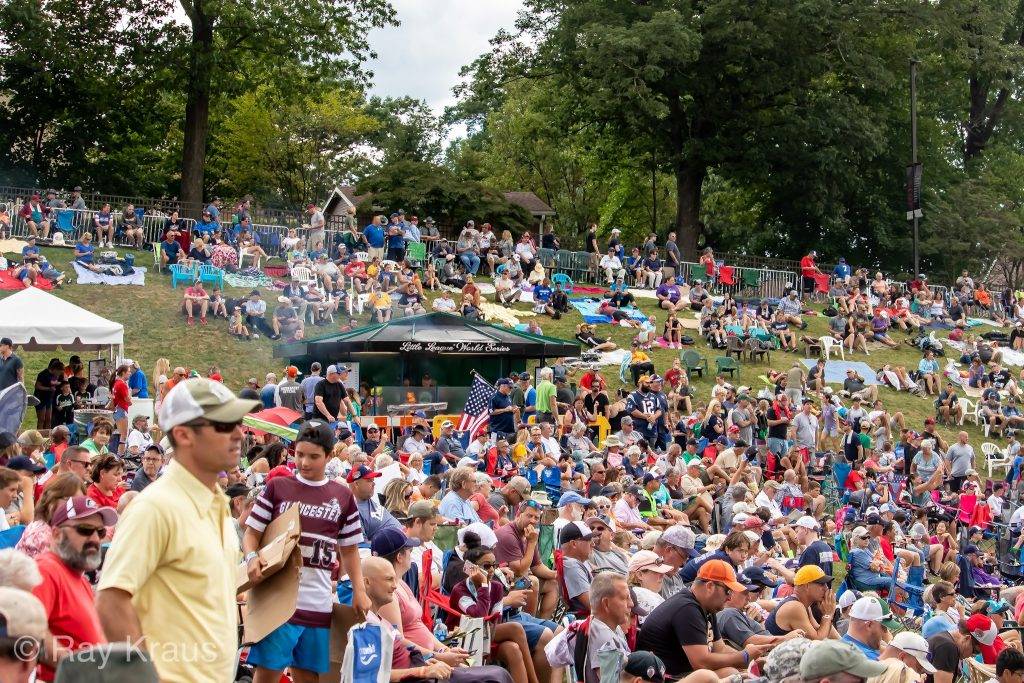 But wasn't my regret and uncertainty about the future the reason I committed to the trip? I wanted to challenge myself and make a clean break from my past. The goal was to find a fresh perspective to ease my state of mind and identify a new direction. Somehow, not wanting to leave home seems like a fundamental part of the experience. So I'm going.
At 6:00 PM, I'm on a Delta flight to Seattle, connecting in Detroit.
Friday, September 13th – Seattle, WA
I'm tired. I was supposed to arrive in Seattle around 10:00 PM PST- but there were mechanical problems in Detroit, and we were delayed for two hours. Unfortunately, I got to my hotel near Pioneer Square around 1:30 AM and fell asleep around 3:00.
I sleep for about four hours, wake at 7:00 AM, and can't sleep anymore. After all, my internal clock thinks I am still on the east coast and assumes its 10:00 AM. I'm tired but want to see the city.
I've never really explored Seattle. My business travel to the Microsoft headquarters in Redmond, outside the city limits, is the closest I've been. Once, I was able to Uber downtown to Safeco Field (now T-Mobile Park) to see the Mariners. Today will be different.
Breakfast – The "Biscuit Bitch"
I check my phone and discover that I'm around the corner from the Biscuit Bitch, a quaint little establishment that serves breakfast. They claim "Trailer Park to Table: Southern Inspired Fixin's and Kickass Espresso." I love biscuits, need coffee, "southern-inspired fixings" seem healthy, and I can't resist a good bitch, so I'm in.
To state the obvious, I'll have to live with the return of the ten pounds I lost over the winter. Moreover, I'll likely not lose them again until I get off the road. I decide to eat when I want, try to control myself and get exercise by walking a lot. Today will be one of those days.
At the Biscuit Bitch, I need to decide between the "Straight-Up Bitch," "Easy Bitch," "Smoking' Hot Bitch," and other bitch themed delicacies. I choose the "Smoking' Hot 'Seattle' Bitch," a biscuit with gravy, grilled Louisiana hot link, cream cheese, and grilled onion.
I love every bite of it and feel no shame.
A Walk To The Public Market
Since I only have a day, I hope to see as many highlights as I can. At the top of my list are the Pike Place Market and the first Starbucks location. I may even get to see them throw a fish or two.
I say goodbye to the Biscuit Bitch and start my walk to the Pike Place Public Market. It's about three-quarters of a mile away, the route is down 2nd avenue for the most part.
As I walk by the antique stone arch on 2nd avenue and enjoy the sculpture and gardens in front of the office buildings that I pass, I realize discover that I love Seattle. I listen to podcasts as I walk. "Baseball Tonight" with Buster Olney is a daily habit because it keeps me up to date with the latest news and insights. I also like "Laughter Permitted," Julie Foudy's interview show. In this episode, Julie is talking to Olympic star Kerri Walsh Jennings about life before, during, and after the Olympics.
Pike Place Market
Even though it's early, the Market is starting to fill with people. Are they all tourists, or are some locals? Is this the type of place where people regularly go shopping for that night's dinner?
The public Market itself spans many blocks and levels. In addition to the stores, there are bars and restaurants.
The fish and seafood in the individual fish shops look amazing. Of course, there is the one famous for throwing fish – the Pike Place Fish Market. When I arrived, people were standing around, waiting for one of the fishmongers to hurl a fish across the small space. At one point, one of the mongers jokes with the crowd, saying, "so everyone here is shopping for fish?" Then he throws a tuna to a partner fishmonger who is standing a few feet away.
Later, a (likely local) couple chooses a tuna for the night's dinner. The attending fishmonger throws it to another one to wrap it, weigh it, and complete the transaction. The scenario proves that they do some real business at the Market.
However, no matter how I try, I find it difficult to photograph fish in flight at the Market. The mongers change positions, the light varies depending on the angle, and people can jump in your way. I gave it a few tries and before I moved on to my next adventure.
I still wonder if there is any intrinsic value in tossed tuna? Throwing tuna around the market attracts a crowd, but the efficiency gains seem limited. I doubt frequent tossing improves the taste of tonight's dinner.
First Starbucks??
The only Starbucks I see is at the corner of 1st Avenue and Pike Street. Remodels have kept the store in relatively modern condition. It looks just like all the other ones. There is a mural of a young woman on an adjacent building seemingly watching the action below. However, the store is not the original location. Unfortunately, I didn't realize that I was in the wrong place. It didn't seem right, but I couldn't find information on my phone about the other locations. Note: prior research is a good idea.
Further research indicates that the site of the so-called "original" location is just a few blocks away, in the Market at 1912 Pike Place. However, this is not actually the company's first location. Starbucks moved the store to the current location from the true original site whic was at 2000 Western Avenue. 2 I guess I need to go back to see what's known as the first Starbucks.
The Walk to T-Mobile Park
I walk back to the hotel and nap. I'm not a napper, but I need sleep and want to rest up for tonight's game. At around 3:00, I leave the hotel and start the almost mile-long walk to T-Mobile Park. This journey takes me in the opposite direction from my morning walk to the Market. My destination is the Pyramid Brewing Company, which is across the street from T-Mobile. However, as I walk, I want to see what I can, especially the UPS Waterfall Garden Park.
I didn't know that UPS originated as the American Messenger Company in Seattle in 1907. I keep thinking – "didn't it start in Memphis?" and then remember that FedEx originated in Memphis. It's a small branding issue.
Anyway, Pioneer Square developed around the UPS headquarters, and the Waterfall Garden occupies its original space. A foundation started by UPS's founder built the park and is responsible for its maintenance. The waterfall is 22 ft high and creates a beautiful place to hang out.
I continue my walk down S. Main Street to Occidental Square and run across the Fire Fighters Memorial. I say run across, because at this point I am free-forming it, just walking around to see what I can see.
I found the firefighter statues to be impactful. Maybe because it was so close to September 11th or that I wasn't expecting to see these life-size statues in the square. The sculptures convey bravery as well as vulnerability. I realize that photographing sculptures in the ballparks I've visited has encouraged a more general interest in sculpture. Another unintended benefit of my travels
I enjoyed the Park and walked on. As I went, I passed a coffee shop that obviously has issues with Starbucks – nice artwork though. The statement seems to fit the anti-chain, anti-establishment vibe that I sense.
Pyramid Brewery
I belong to a Facebook Group called "Baseball Chasers." The group is a hangout for people like me who just need to experience as many ballparks as possible. Members of the group share tips about the different ballparks they see. In one of the posts, a member said that Pyramid Brewery was an excellent place to hang before the game.
I got there around 4:00, a half hour or so before the stadium opened. As I was drinking my Outburst Imperial IPA, I realized I hadn't eaten since the morning's "Smoking' Hot 'Seattle' Bitch." I was hungry and couldn't do beer on an empty stomach, so I ordered the Rosemary Garlic Fries and a second beer.
As I drink my beer and eat my fries, fans filter in and out. A couple of Japanese guys arrive wearing Ichiro jerseys. One has Ichiro's number 51 painted on his cheek. I recall spring training when I woke up early to watch Ichiro play his last two MLB games, in Japan, to open the season. People clearly love him in Seattle, but he has even greater significance in the Japanese community.
From where I am sitting, I can admire the beautiful, brick ballpark across the street.
It's been a good day. You can do a lot worse than live in Seattle and spend summer days at and around T-Mobile.
T-Mobile Park
T-Mobile is near the top of my "I Wish I Lived Close" group of ballparks. The ones it would be a pleasure to live near so I could visit them often. They are very similar, almost interchangeable. Each was built in the last couple of decades since Orioles Park at Camden Yards revolutionized how baseball stadiums were designed. They tend to be in downtown neighborhoods, close to mass transit and easy to walk to. They have brick (or stone) facades, historical references, statues of key players, many food choices, craft beer, cocktails, and wine.
My first stop is the Ken Griffey Jr. statue outside the Home Place Gate. The statue captures Griffey mid-swing, looking forward so he can watch the ball sail out of the park. Griffey had one of the prettiest swings in baseball.
I want to go through the Home Plate Gate and see the rotunda that is dominated by a chandelier made of 1,000 translucent bats called "The Tempest." However, the gates are not open yet, it's too early. So I walk around the outside of the park to the Center Field Gate which opens early,
The Centerfield Gate opens earlier than the other gates so that fans can enjoy an entertainment area called "The Pen." "The Pen" has many foods and drink kiosks and a nice view of centerfield and the bullpens. It's a good place to meet up with friends and spend some together before the game. Since I am alone, I have a beer, take some pictures and wait for the rest of the park to open.
Thirty, or so, minutes later, I proceed up the wide, brick-lined promenades. My goal is to see the rotunda, chandelier, Mariners Hall of Fame and the Baseball Museum of the Pacific Northwest. I did do a little research and know these are the things to check out.
As I walk, I pass other murals and artwork that are scattered throughout the Park. I especially liked "The Defining Moment." A mural that depicts the moment the Mariners beat the Yankees in the 1995 America League Division Series. Not only is it pretty, but – as I said – it also illustrates the moment the Mariners beat the Yankees in the 1995 America League Division Series. These are the baseball moments I live for. Proof and remembrances that the Yankees are fallible and if so, that David may have actually beat Goliath. What's not to like.
The Mariners Hall of Fame and the Baseball Museum of the Pacific Northwest are located together. Moments in Pacific Northwest history are intermingled with key moments and players from Mariners' history. It is the most complete museum and Hall of Fame that I've seen in my travels. It's the type of display I was expecting at Yankee Stadium but didn't find there.
Finally, I get to my seat and view the field. The Park has a semi-retractable roof, which was thankfully open. My readers know by now, that while I understand the need for domed stadiums, I don't like them. I feel that they take away from the atmosphere of the Park. The game sounds, smells and feels different, under a dome. Baseball is a game for the outdoors, especially on a nice night in Seattle.
What About The Game?
It wasn't much of a game. Halfway through the fourth inning, the visiting White Sox were ahead eight to three, and I closed my scorebook. The Mariners scored a couple of runs in the bottom of the inning to get a little closer. After that, the teams settled into a series of innings without scoring any runs.
I left after the seventh inning stretch and started my mile-long walk back to the hotel. As I walked, I saw many teenagers hanging around the WaMu Theater where the "Zedd: Orbit Tour" was playing. I didn't know who or what Zedd was and felt my age. However, I was glad to be back on the road and went to bed in anticipation of an early flight to San Francisco in the morning.
Thanks for reading my article.
If you would like to be notified when I publish new pieces, please register for updates.
See Wikipedia – Original Starbucks