Monday Morning. I arrived home on Saturday, and now I am evaluating my first trip of many planned for this season. What did I learn this spring training? After all, in my last post, my feeling was that although there were some rough patches, I will go back to spring training again and again. I love the game and spring training is where it starts. I also learned about heroes, passion and possible surprises.
Heroes – All Hail Ichiro!
I could wax poetic – about the great Ichiro's accomplishments. He's only the third man to have more than 4,000 hits – yes 1,000 in Japan, but 4,000 is still a great achievement. Additionally, 3,080 hits in 17 years are awe-inspiring. 1 Also, let's agree that basketball is the sport where we refer to players by their first name – Kobe, Lebron etc. It's not done in baseball, but Ichiro Suzuki is "Ichiro". Then, there is his defense and his arm – even on display the last week of his career.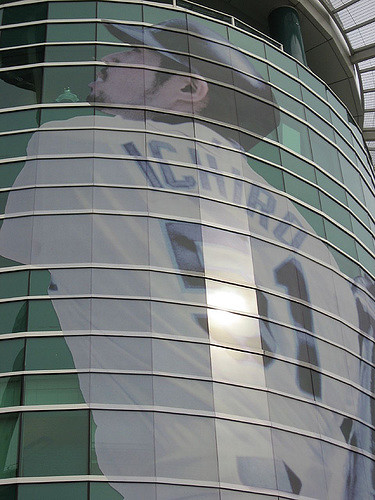 Question: now that we elect players to the Hall of Fame unanimously – see Mariano Rivera – how can anyone not vote for Ichiro?
What I realized when I woke up early during spring training to watch Ichiro's last two games is that players revere the game's icons. Their admiration for the man that had played so long on two different continents, achieved so much and did so with dignity, was obvious: He realized the dreams that they all want to achieve. And when it was over, they showed their profound respect as the great warrior left the field for the last time.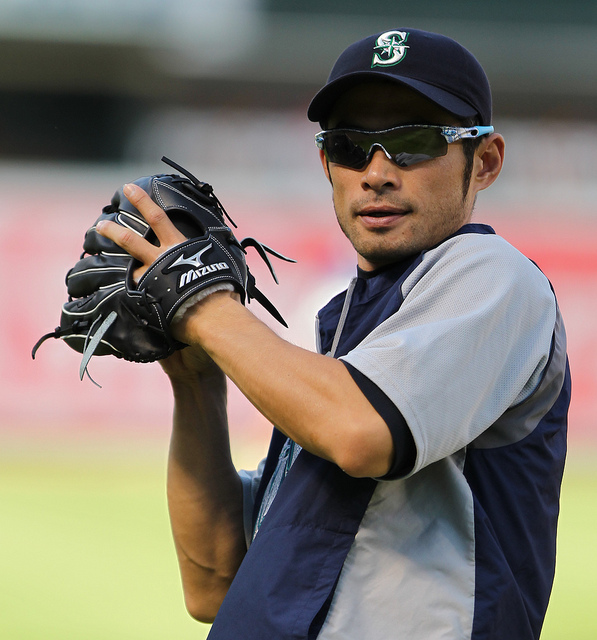 Then there is the sight of Yusei Kikuchi crying as Ichiro left the field. Kikuchi was pitching in his first MLB game – at home in Japan – after playing in Japan. Ichiro led the way for guys like Kikuchi to play in America and Kikuchi idolizes Ichiro.
Finally, Ichiro finished in Japan, in front of his adoring countrymen. Baseball seems to be very prone to these wonderful events.
Wonderful, Ichiro Stat
Do yourself a favor and follow Sarah Langs on Twitter – that alone almost makes Twitter worth it. Moreover, when great stats like the similarity between Ichiro's first and last game occur, relish the fact that the baseball gods are watching. I'm serious.
Ichiro's first career MLB game (2001): Mariners beat A's, 5-4

Ichiro's final career MLB game (2019): Mariners beat A's, 5-4

Sarah Langs – Tweet – March 21, 2019
Passion – Max Scherzer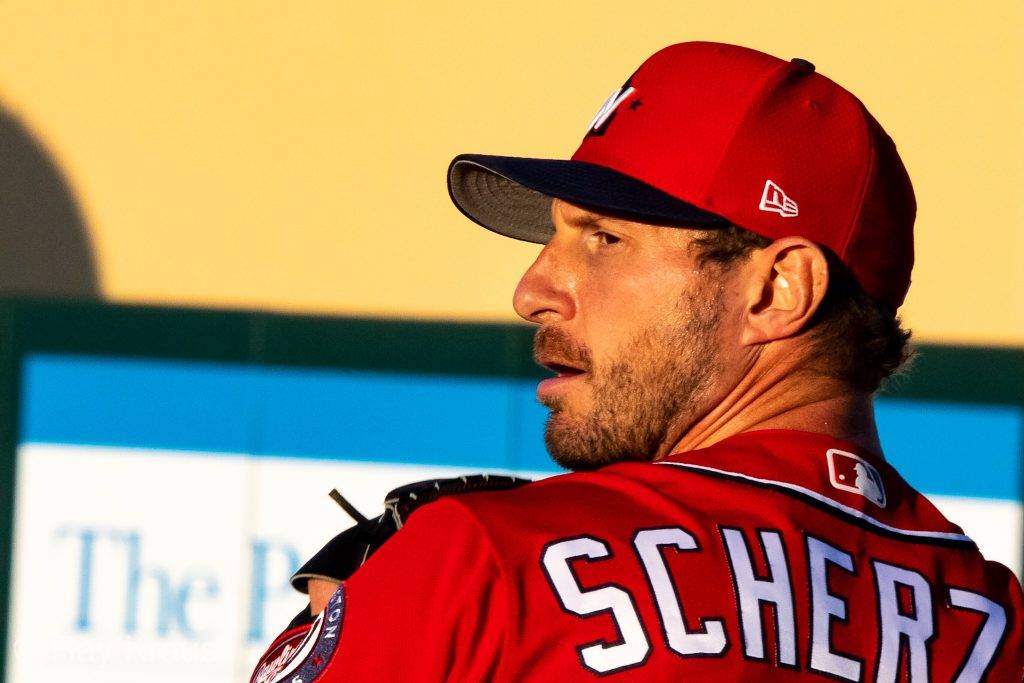 Friday was our double-header day. In the late morning, we drove the 40 minutes or so to Tradition Field to watch the Metsies host the Cardinals. The Cardinals brought the "A" team and the Mets played the "B" team. Two position players (Carlos Gomez and Rajai Davis) were non-roster invitees and are no longer with the team. Another, (Travis d'Arnaud) will likely start the season on the injured list. Finally, all six pitchers are not on the 40-man roster and I don't have the patience to figure where they are now. The result – Cardinals 15 – Mets 5 in a rather tepid and uninspired display.
That evening we were back at Roger Dean Stadium watching the Marlins host the Nationals. A small crowd was in attendance, likely bolstered by the promise of fireworks after the game. It's too bad that the Marlins don't draw like the Cardinals or the Mets as those who stayed away missed a great experience. They missed a surprisingly good Marlins team (more below) and Max Scherzer.
Along Came Scherzer
I went to watch Scherzer warm up before the game, and that is where I saw his passion. He would throw a pitch and visibly grimace if he didn't get the ball to do what he wanted. He was noticeably happier when he threw a good pitch – "good" in his mind. It's Friday night and he is warming up to pitch to the lowly Marlins, with more important games looming in the near future.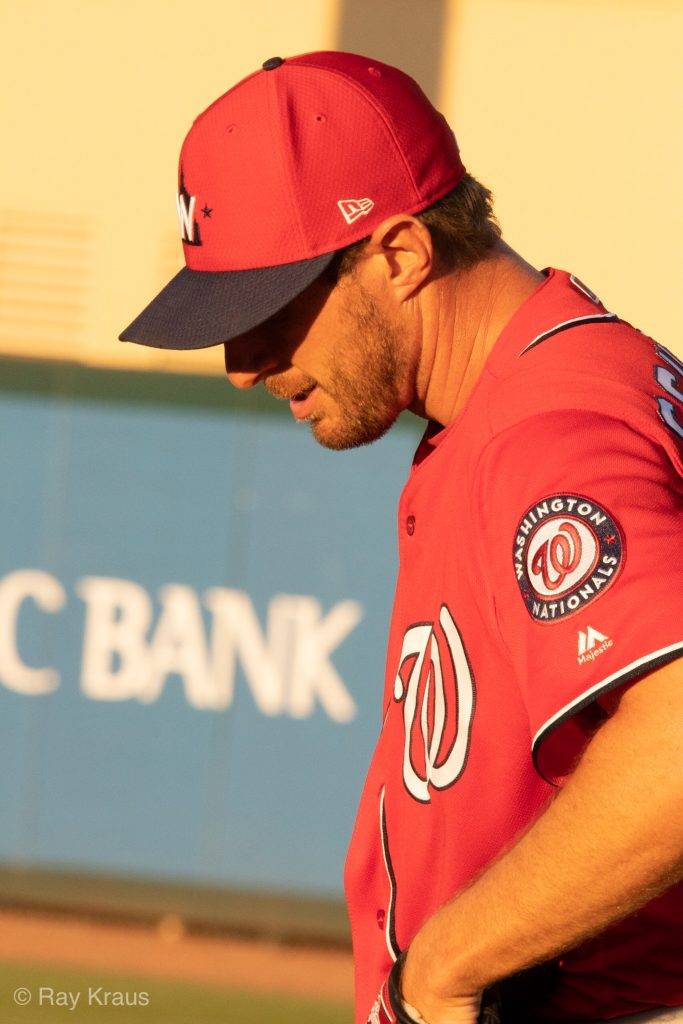 Last year, we saw Scherzer pitch and were awed by the way he threw strikes – especially first pitch strikes. He always put himself in the dominant position over the poor hitter. This year we were behind the plate, and the same was true. However, what I noticed this year was his command. "Control" is the ability to throw strikes, "command" is the ability to locate the ball in the strike zone. The first pitch strikes were strikes, but they were also in parts of the zone that the hitter could not hit well.
During the longish top of the seventh, we wondered if we would see Scherzer in the bottom of the inning. He had already thrown 84 pitches, and we thought that was enough. Indeed, as the top of the inning dragged on, we knew we would not see him again. Nope – he wasn't done.
We read later that he wanted to go seven – and go seven he did.
Surprises – The Marlins
The experts say that Marlins are rebuilding and have no chance to make the playoffs. Ignore that they won 15 games out of 28 — they stink. Wait 'til next year.
Ken (my spring training companion) noticed it before I did – the Marlins played well. Then I read Ken Rosenthal's article in The Athletic. Rosenthal reports that many are impressed with the Marlins play this spring. No one expects them to outperform the PECOTA projection of 67 wins, but they look better than expected. 2
New Dawn
Ken left early to watch the sunrise each morning while I tried to write or watch Ichiro. He followed suit on our last day and took this picture.
The sun is rising – baseball season starts on Thursday and I'll be in Washington watching Scherzer and DeGrom go at it. Enjoy the season.
More later….