As my trip entered mid-August, I'd been on the road (off and on) for five months. I'd already traveled to Spring Training, Mexico, London and Canada, but still had thirteen more stops on my baseball journey. I'd already made my August trips to New York and Boston when I left for Cleveland. It was the start of a five day drive through Ohio, to Louisville, and finally, Pittsburgh.
This journey was not just a baseball trip for me. It was also a quest, my chance to find relevance after ending a second career. I needed to find a new path, a new reason for being.
Coincidently, and certainly not by design, my first August trips retraced essential stages of my life. They fell in an order that allowed me to see where I came from and would help me decide where I was going.
Journey Through My Past
Yankee Stadium – The Bronx
The first weekend in August was my trip to Yankee Stadium, located near where I was born in the Bronx. That Saturday, I met my eldest cousin for breakfast on 86th street in Manhattan. It was near where we lived when I was in high school. We took the number four train to the old neighborhood in the Bronx. She grew up there, but I hadn't been there in decades. Yet, there we were, next to Lebanon Hospital, where I was born. Then, walking down the hill, we passed the library to the corner where my grandparents, Aunt, and cousins lived. Across the street was where a building whose wall we used to play handball while making fun of Barry Goldwater's name when I was six.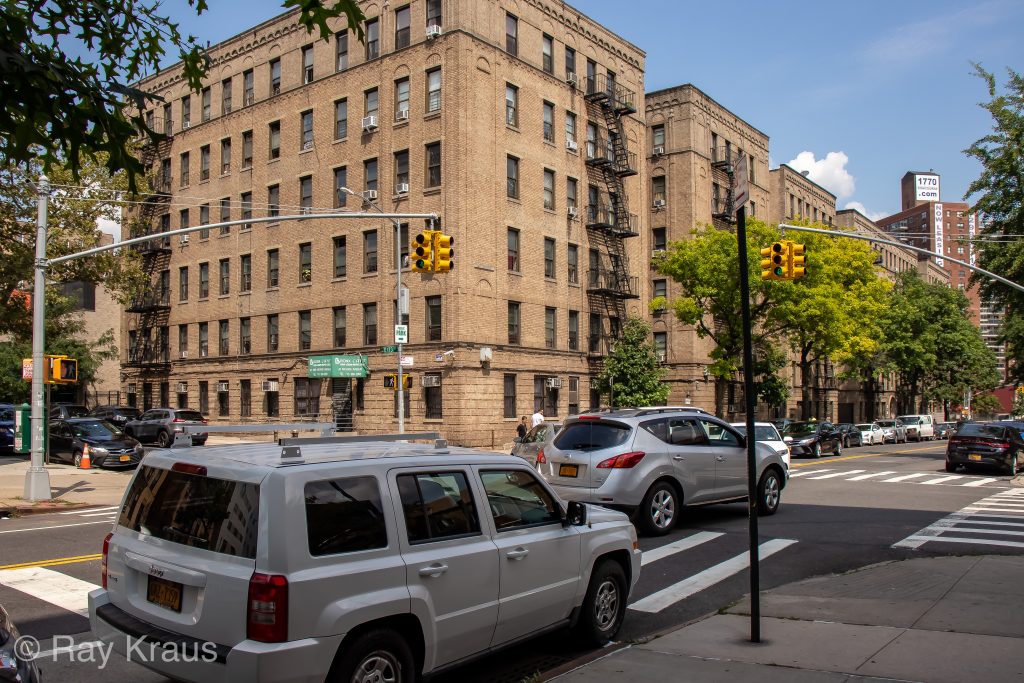 As we walked the few blocks down to Claremont Park, I remembered that fateful day when I broke my ankle. It was Father's day in 1971 and I was thirteen. We'd just moved back to New York from St. Petersburgh, FL. The Long Island contingent of cousins was visiting, and we were playing baseball using trees as bases. I slid back to first, caught my foot in some roots, and the rest is history.
Then we walked up 174th street, along the Cross Bronx Expressway where there used to be little shops where my grandparents purchased groceries in one store and kosher meat in another. These were the days when we didn't know what supermarkets were.
We walked to blocks to Weeks Avenue where PS 70, the first school I ever attended was. Finally, we walked under the Grand Concourse to the building, my family lived in before we moved to Florida.
After that, I went to Yankee Stadium, a facsimile of the ballpark my father took me to when I was small.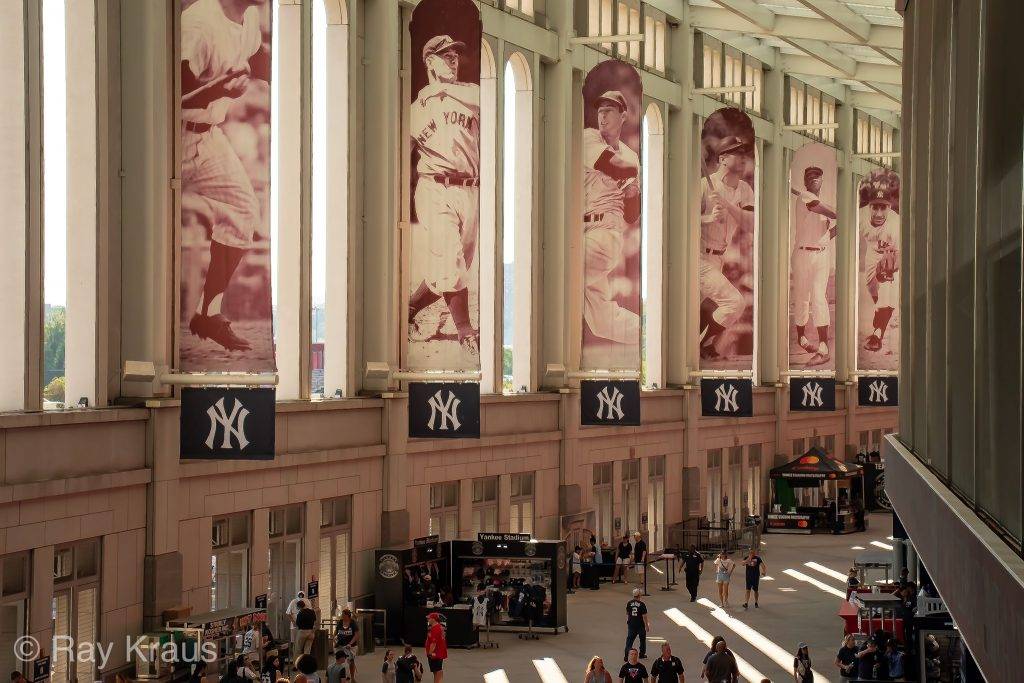 Fenway Park – Boston
My second weekend in August took me to Boston.
Years ago, I met Mrs. Nomad in New Hampshire and started my career in retail while she earned her Ph.D. (Dr. Nomad?). We lived in New Hampshire and Maine for nearly ten years. During our time there, Nomad the Younger, was born in Portland, Maine.
Meanwhile, one of my brothers met his wife at a Boston area college, and they've lived there ever since. Over the past thirty years or so, they've established themselves and raised three beautiful children. My sister, who is now firmly ensconced in Michigan, led the way to New England when she went to college in Maine and graduate school in Boston.
I have a long history with this area and mostly happy memories. Some of those memories are of visits to Fenway. It's a place I've been to often. This year, I went to Fenway with my brother and his family on Saturday and with him alone on Sunday.
Cleveland
I left for Cleveland, early on a Wednesday morning, less than thirty-six hours after arriving home from Boston. Cleveland, of course, is where I spent so much time with my father in his last years. Many of these hours were at Progressive Field. Now I was going back.
Wednesday – August 14th – Cleveland
Cleveland is a special place for me. As I've written, my father spent the last years of his life in Cleveland. For some of those years, I worked for a company based in Cleveland and visited regularly. Trips during the summer enabled us to go to games together. We did so many times.
As time went by, his breathing problems required him to use a wheelchair. With the attendants pushing him through the ballpark and me following, I couldn't help but remember the games we attended when I was small. In those days, forty-five years earlier, it was my father leading me through ballparks when I was a young boy. Now, more and more, I took the lead.
I'll always remember two stories from our Cleveland experiences.
The Griffey Prediction
One Sunday in 2000, we were in right field watching Ken Griffey Jr, and his Reds play the Indians.
Indians' pitcher, Chuck Finley, seemed to be doing well. He'd only thrown 76 pitches through seven, shutout innings. Moreover, the Indians' offense was cranking. They were leading five to zero, and my mind had turned to tomorrow's work tasks. My father, the brilliant mathematician, was doing other calculations.
When the Reds opened the eighth inning with two hits, a walk, and a passed ball, he made a prediction 1:
"It's five to one; there are runners on first and third, and no outs. Griffey is only four hitters away – he'll either be the tying or go-ahead run."
I shrugged my shoulders; I hadn't thought that far ahead and wasn't sure he was right.
Steve Reed replaced Finley and induced Juan Castro to hit a sacrifice fly. The score was five to two, but at least there was one out. Reed got a second out when Pokey Reese, forced Benito Santiago at second.
With two outs, Reed wasn't out of trouble. Barry Larkin singled to left, advancing Reese to second. Just as predicted, Griffey came to the plate as the tying run. Just as my father said, he would.
Griffey grabbed the advantage by taking the first two pitches, both balls. With the count 2 and 0, Reed had to throw a strike. Meanwhile, Griffey was waiting for something he could hit and deposited the next pitch into the center field picnic area.
The score was tied and would remain that way until the Reds scored two runs in the thirteenth inning.
My father's successful prediction challenged me to improve my observation skills.
Our Last Game
Every time I go to Progressive Field, I remember that it was the last ballpark I visited with my father before he passed away.
The game was Saturday, August 14th, 2010. I planned to drive to Cleveland that morning, visit a bit and then drive dad downtown to the game.
However, first, I needed to get home from Memphis on Friday night, where I was working with a client. As I'd never been to Memphis before, I wanted to visit Graceland. So, instead of taking the late afternoon flight home, I took the last flight of the night. I used the extra time to tour Graceland on my way to the airport.
Unfortunately, my flight was late into Atlanta, and I missed my connection. So I spent the night in an Atlanta hotel and took the first flight out the next morning.
I didn't get home until noon, long after I was supposed to leave for Cleveland. Mrs. Nomad reminded me that I didn't have to go. There would be other games. However, for some reason, I felt an urgency I can't describe. I don't remember thinking that it would be my last chance to attend a game with my father. But I felt an urgency that I can't describe. I knew he was looking forward to going, and I didn't want to disappoint him. However, there was a greater urgency, almost as if I knew it would be the last game we'd see together.
We made it to the game, but it rained off and on; thus we didn't have a great time, and we left early. I thought there would be other games in the future. However, the next year my father was already fading, and there were no more games. He died the following April.
Wednesday's Game
As I approached Cleveland's eastern suburbs, I stopped at Chagrin Falls to pick up my half-sister, "P."2 As we drove downtown, we talked about life, her Indians, and that day's opponent, the Red Sox (a team she hated). When we arrived at the ballpark, we walked around, and I showed her some of the food outlets that I enjoyed on my last visit.
The Red Sox won 5 to 1 as Xander Bogarts hit two home runs. However, Shane Bieber gave up only two runs and pitched well. The last time I saw Bieber pitch, he struck out the side in the All-Star game. His performance made him the game's MVP.
The Drive Home – Down Memory Lane
Of course, the traffic was crazy when we left, so I decided to avoid the highways. Instead, I tried to recreate a drive through the city that dad and I used to take. However, it didn't work well; I couldn't find the right path. In contrast, my father could seemingly recreate a map of every one of the many cities he visited. He never got lost.
With that said, we had a nice ride through the city's eastern neighborhoods. First, we passed University Circle, where dad and I once went to Severance Hall. We drove by the hospitals where he stayed in his last months and the cemetery he and "R" ("P's" mom) rest.
Then it was on to Shaker Heights where "R" grew up and lived when "P" was born. Finally, we arrived in Beachwood, where dad and "R" lived after they moved back to Cleveland. I dropped "P" off at her house and then went to my hotel to get ready for Thursday's drive to Cincinnati. However, first I stopped at Corky and Lenny's – "Cleveland's Favorite Deli" for some Pastrami and a Knish. It was old-time sustenance for the Nomad. My visit brought back memories of times I went there with Mrs. Nomad and Nomad the Younger, not to mention my father. It was a lonely dinner.
Final Memories
I went to sleep that night thinking about the young man who hitchhiked from Antioch College to Cincinnati to enlist in the Navy in 1943. My trips to Cincinnati – especially this one – were for different reasons. However, every time I start off on another leg of my eight-month trip, I wonder what he would think about my travels.
I have a feeling that he would recognize as I do, that it's not about the destination, it's about the journey.
Thanks for reading my article.
If you would like to be notified when I publish new pieces, please register for updates.
I refreshed my memory using Baseball Reference.